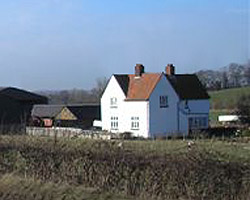 St Lawrence Farm
Local feed merchants near Nazeing, Waltham Abbey, Broxbourne, Epping & Harlow. We offer horse feeds, forage, Woodchips, Aubiose and hemp horse bedding, traditional small bales of hay and straw as well as a vast range of animal, pet, pigeon & poultry feeds.
Our traditional smaller bales are more easily managed than larger. Our hay ranges from soft to coarse, we have a selection of wheat, oat or barley straw.
We stock haylage including HorseHage; Hemcore, Forospan, Snowflake & Softchip wood shavings.
We offer a wide range of feeds for cage birds, cats, dogs, farm stock, game birds, guinea pigs, horses, pigs, goats, pigeons, poultry, rabbits, sheep and wild birds, supplements & sundries.
We also provide Equine & Companion Wormers by appointment.
Why not visit our Farm Shop, telephone or email us for our competitive up-to-date prices.